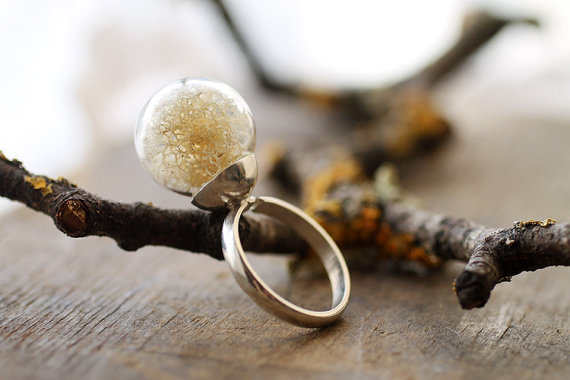 Silver Moss Ring
€40.00
This unique and elegant ring was made with real fluffy ivory woodland moss which I have preserved inside a small glass sphere and safely secured onto a sterling silver ring base. This whimsical little ring is the perfect token from nature, and the perfect piece to adorn the hand of any woodland nymph!
This ring is adjustable (the ring band isn't a complete circle, so you can widen or tighten the band as needed), so there's no need to worry about sizing!
The glass globe is much stronger than you might think and this ring is strong enough for daily wear and tear. The band is adjustable at the top, so if you are buying this as a gift there is no need to worry about figuring out sizes.
All Ruby Robin pieces come packaged in one of my signature gift boxes, perfect for gift giving and safe keeping.
1 in stock
Compare