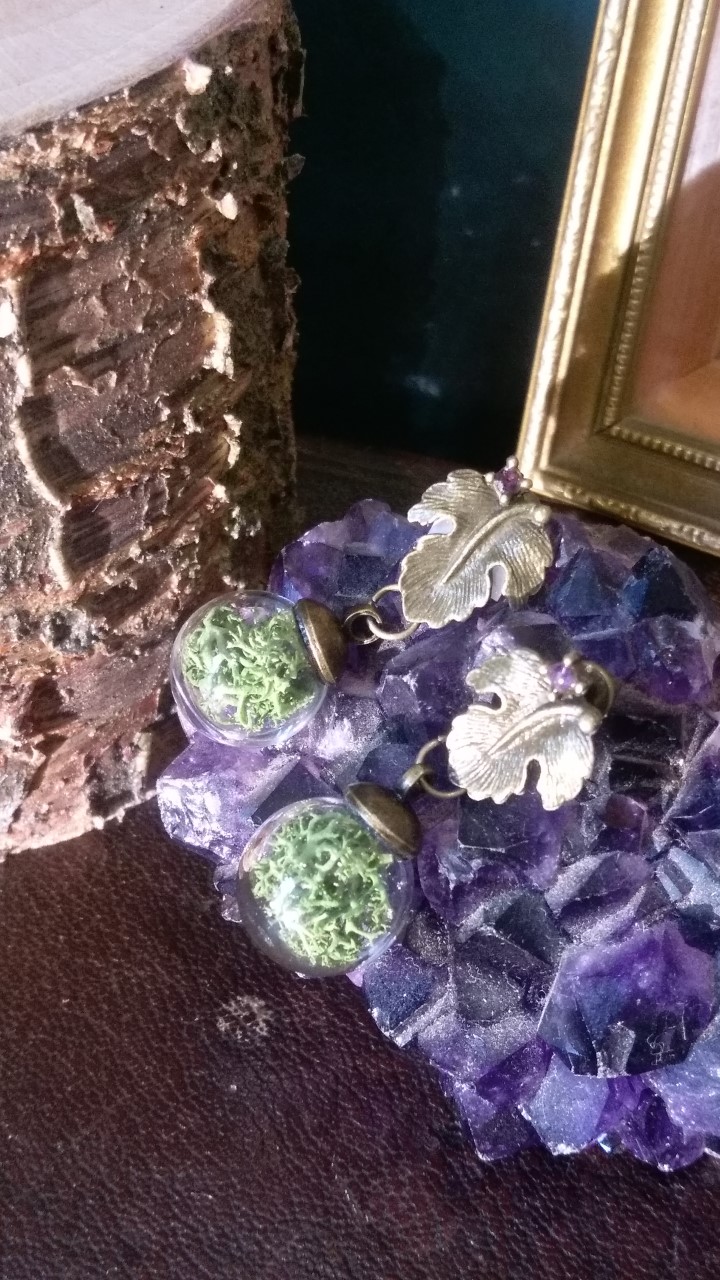 Bronze Drop Earrings...
€50.00
Exclusive to the Artists Gift Gallery! These beautiful little orbs encasing real moss specimens, are suspended from vintage inspired bronze studs with leaf motifs and a crystal detail. The bronze studs are nickel free. These specimens have been carefully preserved so these little treasures of nature will not wither or fade but will stay as vibrant as nature intended!
Please take care to keep your jewellery dry and store them away from direct sunlight when you're not wearing them.
Compare