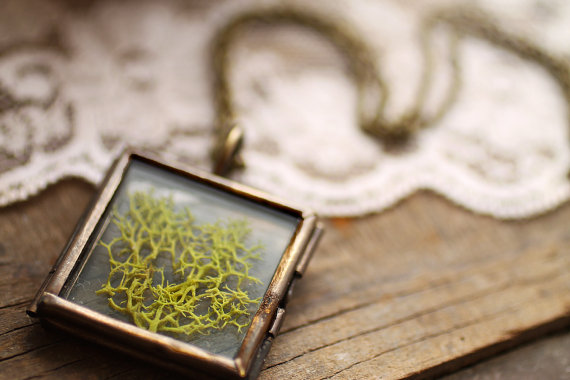 Real Moss Locket
€45.00
From my small wonder range comes this exquisite botanical specimen locket. This particular pendant features a specimen or real bright green moss which I have dried and sealed with a UV resistant spray before carefully sealing it in a little glass and bronze locket, measuring about 1 inch squared.
This collection was designed to conjure up notions of dusty curiosity cabinets and strange things found in natural history museums and to ignite a sense of wonder in the smallest (and most easily unnoticed) creatures of the natural world.
The chain is made from nickel-free bronze and measures 24 inches long. Each piece is slightly different which I think adds to it's unique charm, so you piece will be slightly different to the one pictured.
The locket has been sealed shut to keep the specimen safe and dry, but should not be worn when showering or swimming.
3 in stock
Compare