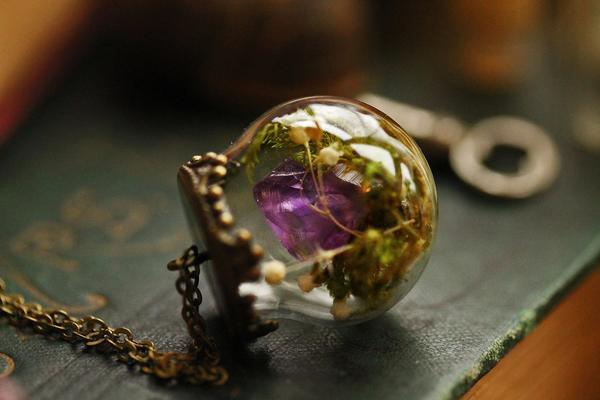 Amethyst and Moss...
€60.00
I made this piece by surrounding a rich purple raw Amethyst crystal with real specimens of green Irish moss before preserving them inside a beautiful little glass orb.
This incredibly realistic, tiny nature-scape really reminds me of the mountainsides of Kerry, where I used to spend many hours in the heath, hunting for tiny quartz and amethyst crystals as a child. This sparkly miniature terrarium is the perfect pocket-sized nature oasis,and would be a great gift for any nature lovers or mountain girls living far away from home.
As each necklace is hand crafted with real plants and raw Amethyst points, every piece is slightly different and so, unique. This pendant is suspended on a bronze chain. All the findings are nickel-free bronze. The plants I use to make my jewellery have all been preserved and treated and won't wilt or wither.
4 in stock
Compare