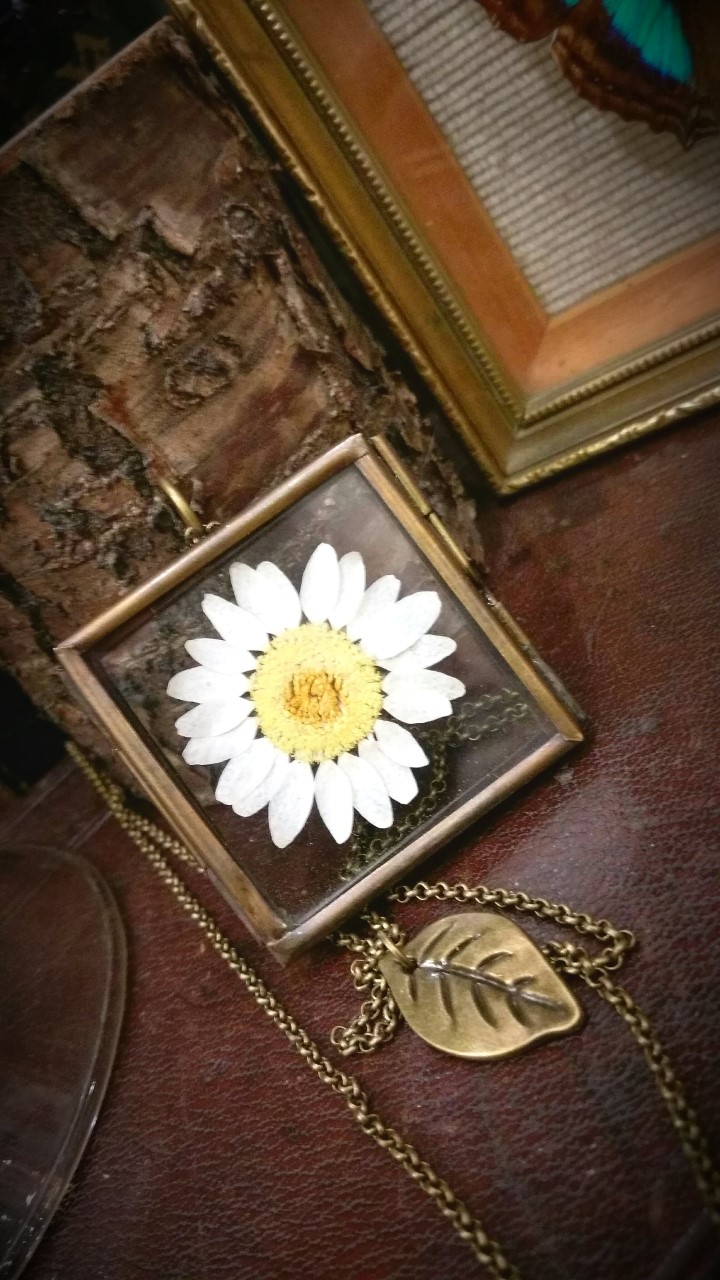 Large Daisy Locket...
€50.00
Exclusive to the Artists Gift Gallery!! This beautiful locket is made with real large Daisy which has been pressed and preserved inside a square locket, with a bronze leaf charm suspended from the chain… a perfect keepsake of the flower speckled meadows and never ending hazy days of summers past.
Daisies are symbolic of innoncence, purity, simplicity and gentleness and are one of the most loved symbols of the joys of childhood! For me daisies are a reminder that often the sweetest, most important things in life are often the smallest and simplest of joys.
The locket is made from glass and nickel-free bronze and the chain and charm are also nickel-free bronze.
While every care has been taken to ensure the longevity of this piece, do try to keep it away from water.
5 in stock
Compare