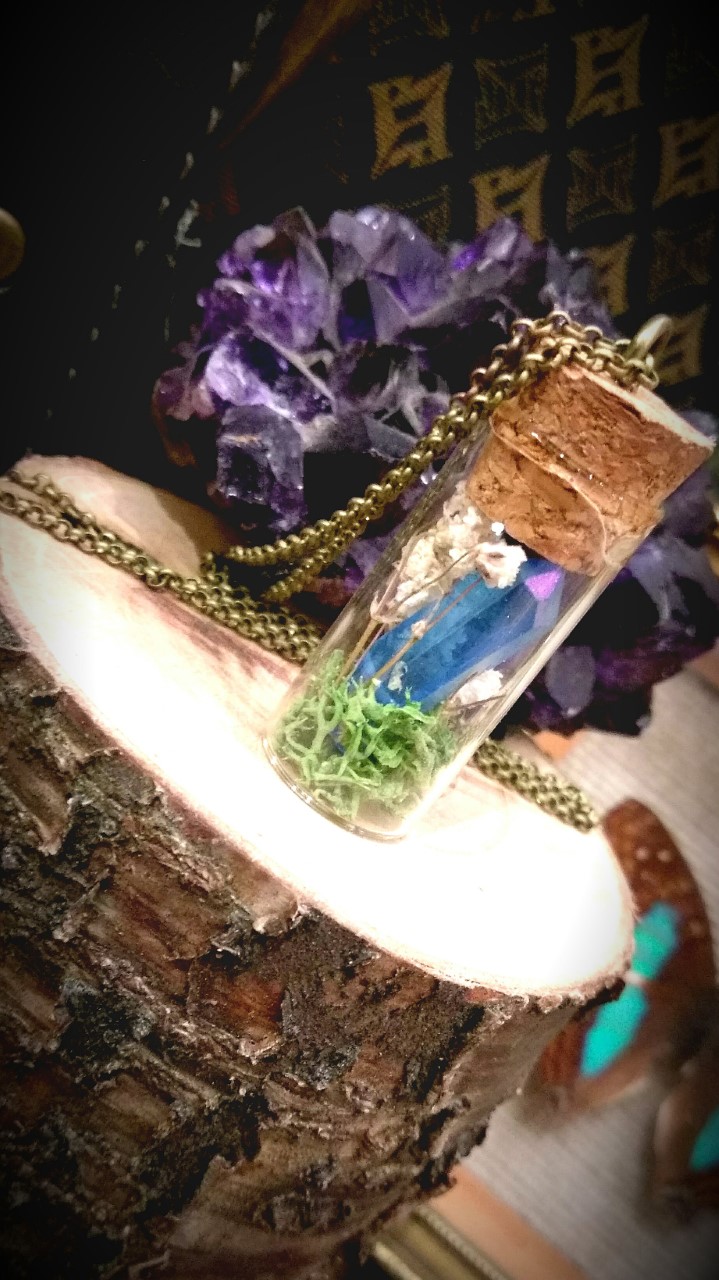 Blue Crystal Vial...
€50.00
Exclusive to the Artists Gift Gallery!! A tiny blue crystal point has been nestled on a bed of real dried green moss and flowers inside a miniature glass bottle to make this cute little terrarium necklace. This realistic nature-scape really reminds me of the mountainsides of Kerry, where I used to spend many hours exploring the exposed banks around my home, hunting for tiny quartz and amethyst crystals as a child. This mini naturescape would be such a wonderful gift for any nature lovers or mountain girls living far away from home, or indeed for anyone with an appreciation for unique and unusual jewellery. As each necklace is hand crafted with real raw crystal points, every piece is slightly different and so, unique.
The moss and flowers have been preserved and won't wilt or die in the glass but as this piece was made with natural materials please do keep it dry and store it away from direct sunlight when you're not wearing it.
8 in stock
Compare