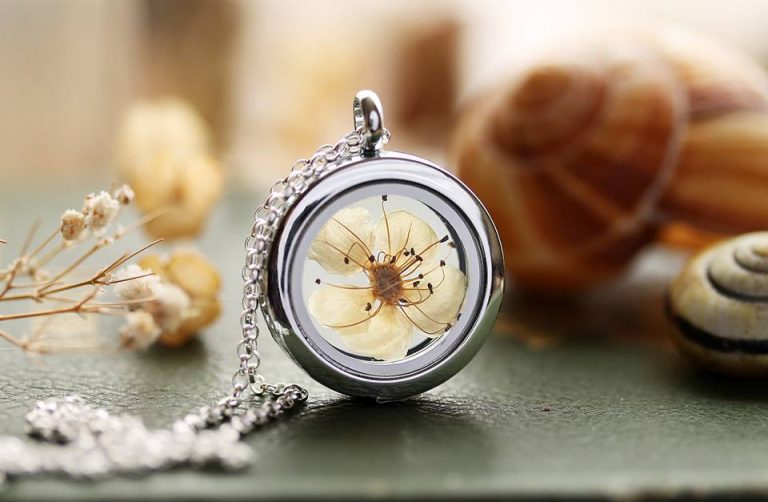 Strawberry Blossom Silver...
€50.00
These romantic keepsake lockets feature tiny specimens of real wild strawberry flowers gathered from my walks this summer around the grounds of the abandoned Dunsandle castle in the west of Ireland. There little wild strawberries grow happily by their hundreds in the woods around the castle, sprawling in the dappled sunlight of the biggest beech tree I have ever seen with their star flowered vines and tiny ruby red fruits creeping right across the grounds of the ancient courtyard. I brought some home and carefully preserved the blossoms before encapsulating them in a little silver and glass window locket for safe-keeping, and hung on a sterling silver chain
Based on the history and folklore of these plants, I have created a truly meaningful gift for your loved one, a bouquet of flowers which will never wilt or fade away. Your new pendant will arrive safely packaged in one of my beautiful signature gift boxes.
As this piece was made real flowers and plants, take care to keep it dry and to store it away from direct sunlight when you're not wearing it. The glass is much sturdier than you might think, and this piece was designed for regular wear.
15 in stock
Compare