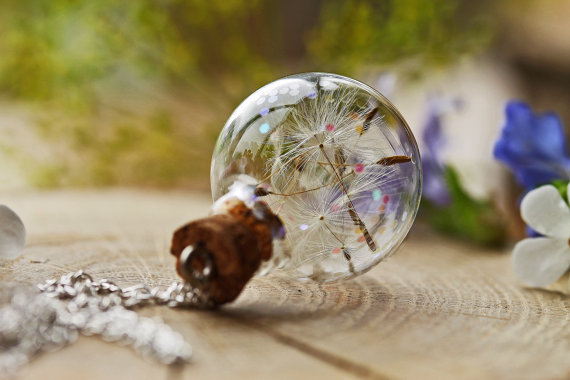 Sparkley Dandelion Wish...
€55.00
Encased in an crystal clear glass orb are a bunch of feathery little dandelion seeds, a collection of hopes, wishes and dreams to keep close to your heart! To add a dash of magic to this piece, I added a pinch of the sparkling, opalescent glitter that catches the light beautifully for a fun touch sure to capture the heart of any girls inner child.
Folklore says that blowing the seeds of a dandelion will carry your thoughts and dreams to your loved one and grant you wishes, so keep these close just in case, who knows when they could come in handy!
The 30mm glass globe is hung on a dainty 24 inch long 925 sterling silver chain. If you'd prefer a different length chain just leave a note in the 'message to seller' box at checkout.
With just the right amount of magic for any daydreamer believers and woodland wanderers, this necklace would also make such a lovely gift to bring you luck on your wedding day!
15 in stock
Compare