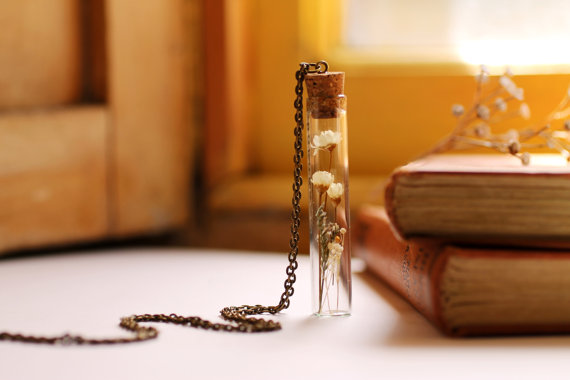 Meaningful Flower Necklace
€40.00
Delicate little glass vial pendant from the Language of Flowers collection by Ruby Robin Boutique! This particular piece, contains a tiny bouquet of dried Babys breath and Star flower, safely encased in an elegant long glass vial!
In the Victorian art of Floriography (a system of sending coded messages through flowers), Babys breath was used to convey innocence, purity of heart and happiness, making this a beautiful, meaningful gift for a new mom or bride to be!
Inspired by the folklore these plants, I have created a truly meaningful gift for your loved one, a bouquet of flowers which will never fade away. Your pendant will arrive safely packaged in one of my beautiful signature gift boxes, ready for gift-giving and with no need for further wrapping.
The glass vial is suspended from a long bronze chain measuring 76cm/30 inches long.
2 in stock
Compare