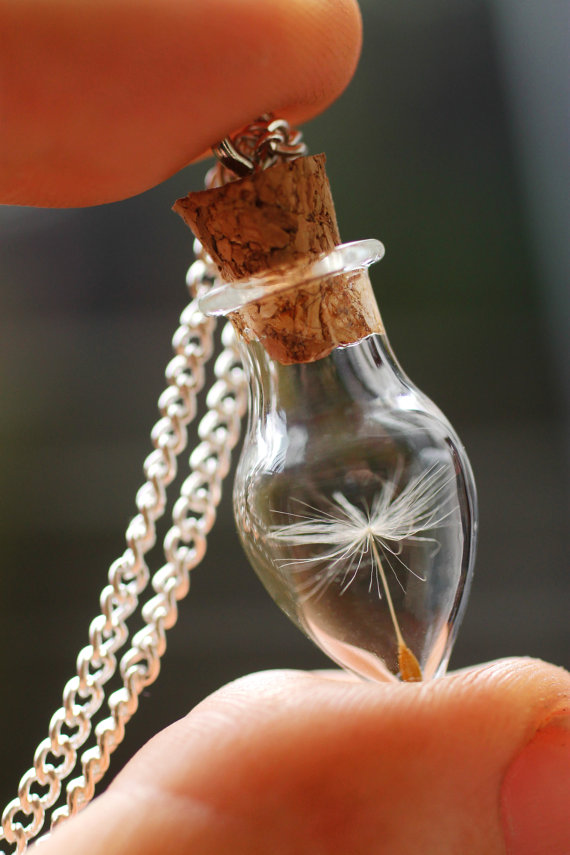 Make a Wish...
€45.00 – €50.00
Enchanting little dandelion ' Wish and a whisper' bottle necklace! I made this pendant by encapsulating a single Dandelion wish from my garden in a lovely little glass vial.
Folklore says that blowing the feathery little seeds off a dandelion will carry your thoughts and dreams to your loved one or will grant you a wish! So here is your very own wish and a whisper, encased in a tiny little glass vial for safe keeping, until the time you might need it.
Traditionally dandelions bring good luck and fine weather on your wedding day , so this would make a wonderful luck charm for any summer bride, especially if she is getting married in Ireland 
The glass vial is suspended on a choice of a 925 Sterling silver or 14K gold filled flat link cable chain, both measure 18 inches long.
Compare