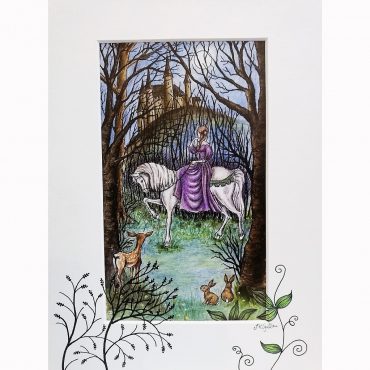 Searching for Shelter...
€30.00
'Searching for Shelter' A5 print of hand drawn original made with ink, watercolour and acrylic paint. This piece comes in an A4 mount with original hand drawn and hand painted detail, so each piece is totally unique. Inspired by the fairytale of Beauty and the Beast, a tale is loved by both children and adults…this illustration is a lovely gift for all. Piece comes unframed.
Framed also available. Please inquire for framing details.
20 in stock
Compare