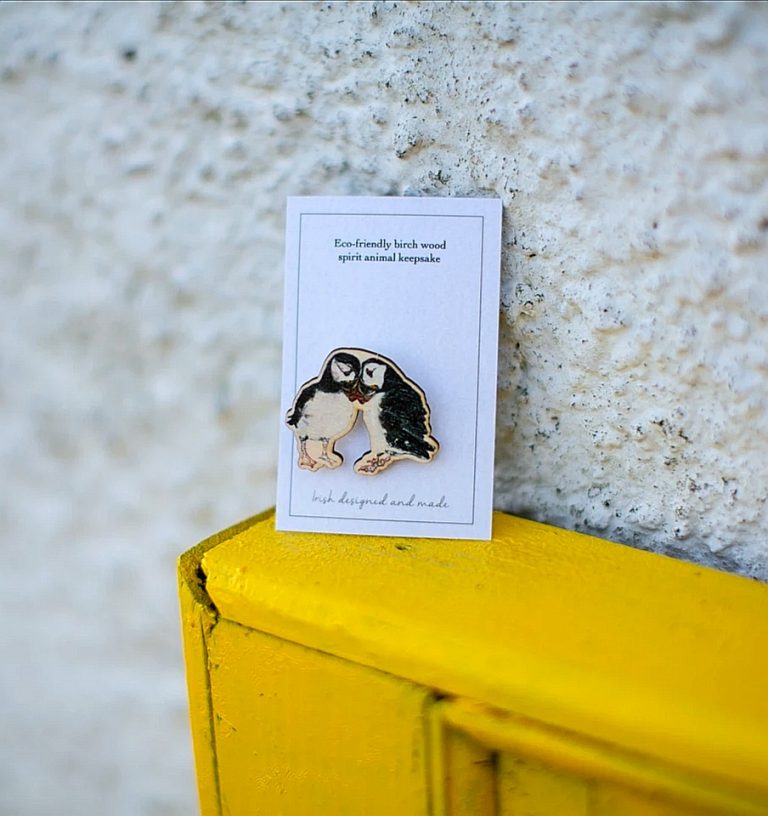 Puffin Wooden Brooch
€15.00
A Puffin love wooden brooch by Molly Ellis.
This gorgeous edition to our eco friendly brooch collection is the sweetest wildlife lovers accessory. Depicting two puffins having a smooch , from our original needle felted art.
Printed on birch wood this natural laser cut brooch has a natural effect with a unique handmade aesthetic. Super lightweight . Each member of the brooch collection is designed to be a little shoulder buddy to accompany you on your day.
7 in stock
Compare