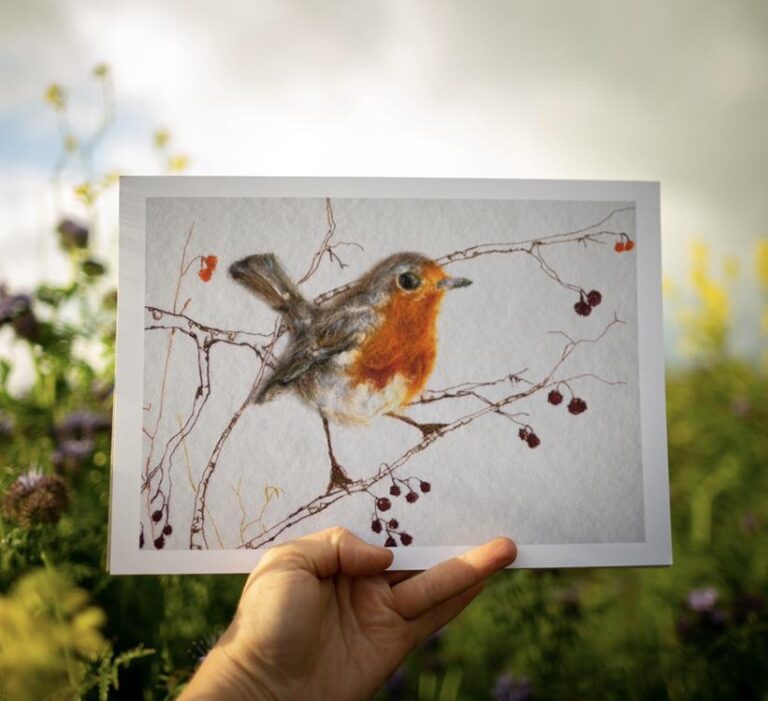 My Forever Robin...
€25.00 – €55.00
A forever robin art print to treasure by Molly Ellis, Ewe Sir.
Size: A4 including white Border
A robin to keep and treasure for your home or as a gift for the garden bird lover. This little fellow called Percy because of his fancy footwork is the sweetest companion for your home. The most popular friend of the gardener and nature lover always delights and add cheer to the home. Fiercely protective of his little blue eggs, he is always a joy to admire.
Made from wool , then intricately detailed by hand using a single needle and finally transformed into this adorable print. Percy is a famous little birdie for Ewe Sir fans who know how he steals Molly's woof gang's porridge each morning and pops in his head to say hello.
Compare