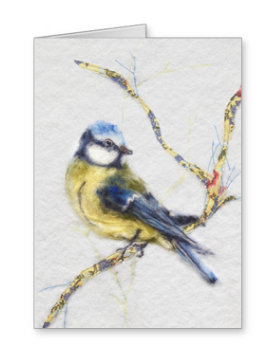 Bluetit Greeting Card
€3.50
The Bluetit Greeting Card by Molly Ellis ,Ewe Sir.
One of the first cards ever produced in the Ewe Sir range its an old favourite here. Molly's range of greeting cards are one of the highest quality cards available. The card and image is beautiful way to share your time thoughts and hand written thoughts with friends far apart. Blank inside to allow you to customise it to your own purpose, the back of the card is richly detailed to lend the story behind the piece.
Made from wool , then intricately detailed by hand using a single needle and finally transformed into this serene and colourful greeting card.
3 in stock
Compare