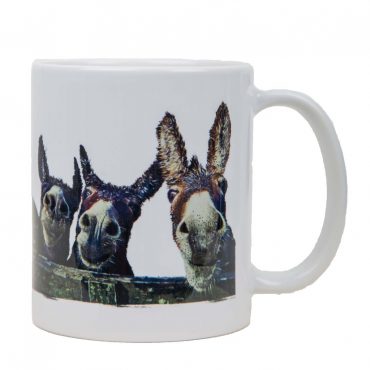 The Three Amigos...
€12.00
Kelly has designed her range of nostalgic Irish kitchen ceramics from personal memory and experience of her childhood growing up in Ireland. This mug design is taken from Kelly's original painting and is inspired by three Donkeys.
Happy Donkeys have a serene aura about them, and these 'THREE AMIGO'S' are no different. Enjoying the simple pleasures in life like the taste of a Medium spring dandelion, and a gentle summer's breeze.
"Bain sult as!"
"Enjoy!"
Our 11oz ceramic mugs are microwave and dishwasher safe, featuring a gloss finish.
Out of stock
Compare