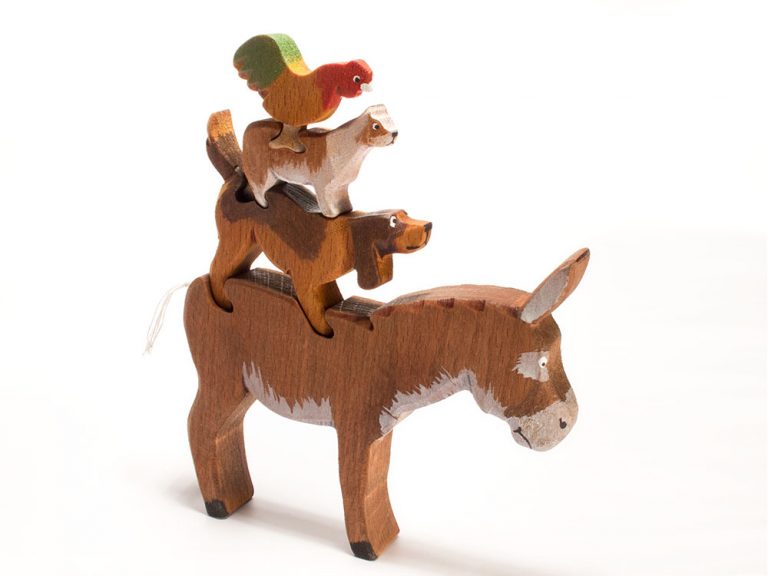 The Bremen Town...
€40.00
From the Grimm Brothers the exquisite tale of adventure and emancipation.
Children can reenact the story or play it out while solving a simple jigsaw.
Painted using only child friendly water based stains and paints.
It is made in solid beechwood. Measuring approx 18cm (7 inches) tall, 2.5 cm (1 inch) thick, 12 cm (5 inches) wide.
2 in stock
Compare