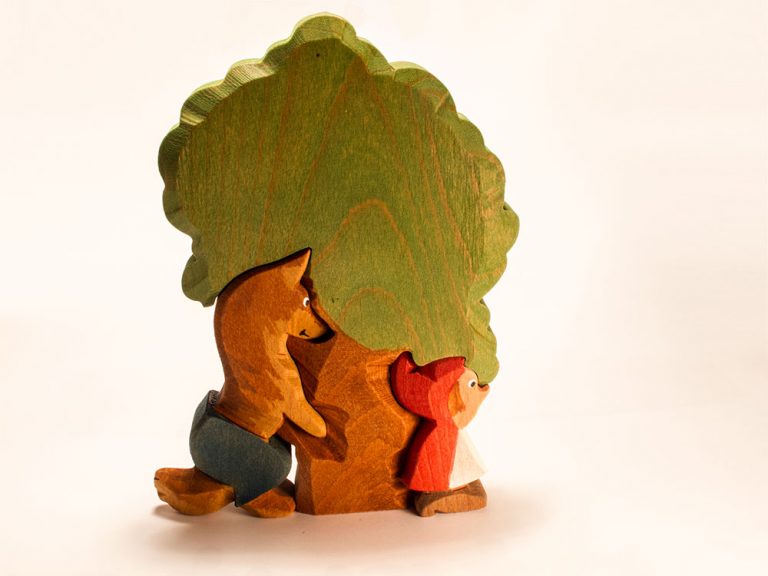 Little Red Riding...
€40.00
Handmade in Ireland with beech wood and certified children friendly water based stains and paints.
The famous fairy tale of Little Red Riding Hood as from the compilation of the Grimm Brothers.
The children can reenact the story or play it out while solving a simple jigsaw. Ideal for children between twenty four month and six years. Some customers use it as a decoration.
The jigsaw includes Red Riding Hood, the Bad Wolf and the tree.
1 in stock
Compare