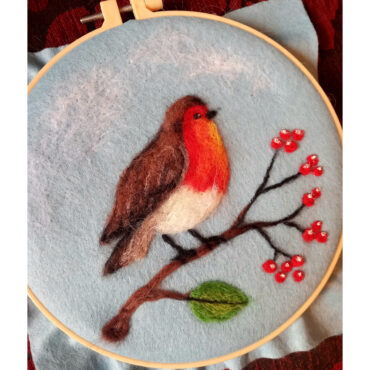 Robin Original Wool...
€60.00 – €65.00
Needle felted painting of Robin handmade with wool on a felted background. These piece look lovely in their embroidery ring (in which they were made) and can be then framed in a box frame. The other option is to order it to be mounted in which case the felt backing is put in an A4 sized mount.
These pieces are made to order so please allow up to 5 working days before shipping. As these products are handmade, each one is unique and will vary slightly from photo.
Size or artwork is approx 20cm in diameter.
Handmade in Dublin, Ireland.
Compare