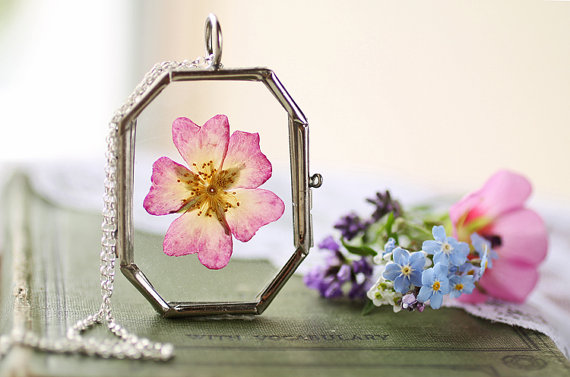 Pink Wild Dog...
€60.00
This beautiful, summery living locket was made by preserving a single wild dog rose in glass, to create a keepsake of long hazy afternoons and the smell of wildflowers raucously tumbling out from a gloriously chaotic summer hedgerow!
The antique style locket is made from glass and a silver/platinum toned frame and hangs on a beautiful 26 inch long 925 sterling silver rollo chain.
I have glued the locket shut to safely preserve the flower inside. This piece was made with natural materials, so please take care to keep it dry and to store it safely away from direct sunlight when you're not wearing it.
3 in stock
Compare