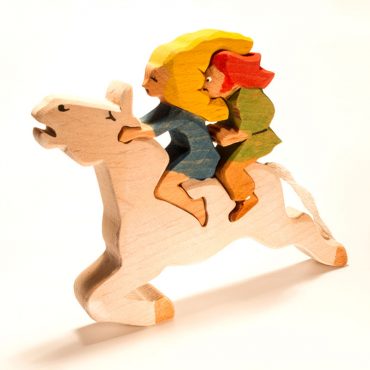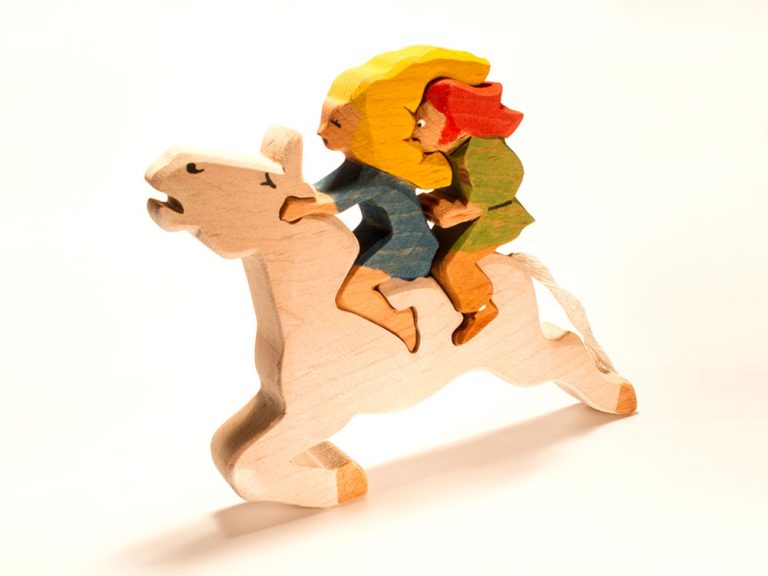 Niamh agus Oisin...
€45.00
From one of the best known tales of the Fianna. The children can reenact the story or play it out while solving a simple jigsaw. The Niamh agus Oisin jigsaw includes the queen of Tir na N-Og, her magic steed and Oisin the son of Fionn McCumhaill.
I cut my jigsaws/figures individually with a scrollsaw so every piece is slightly different from the others. Made in hardwood, the examples in the photos are made in beechwood. The Toy is about 8 inches wide by 6 inches tall by 7/8 inch thick.
This item is not suitable to children under ten months.
Included a leaflet with an abridged version of the Tale of Niamh and Oisin and a CD with an original audio version.
5 in stock
Compare