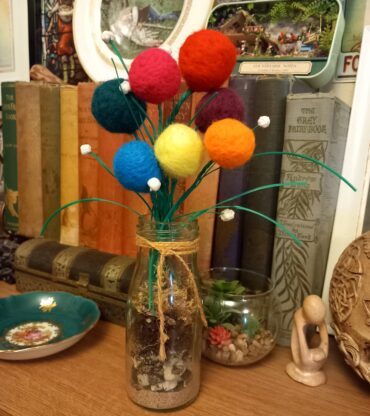 Felted Flower Bouquet
€50.00
Handmade, needle felted flower bouquets! A totally unique gift that will brighten up any home. Each bouquet is made specially to order so no two are the same, and you can be sure you are buying a one-of-a-kind piece!! I use upcycled glass jars and bottles, decorated with ribbon and just string, to 'plant' the bouquets so please allow for differnts shapes and sizes.
You can choose from the colour combinations listed, or if you would like a particular combination, or extra flowers, please email artistsgiftgallery@gmail.com and I would be only too happy to oblige 🙂
As these pieces are made to order please allow up to 5 working days before shipping.
Size is approx 20-30com in height.
Handmade in Dublin, Ireland.
Compare