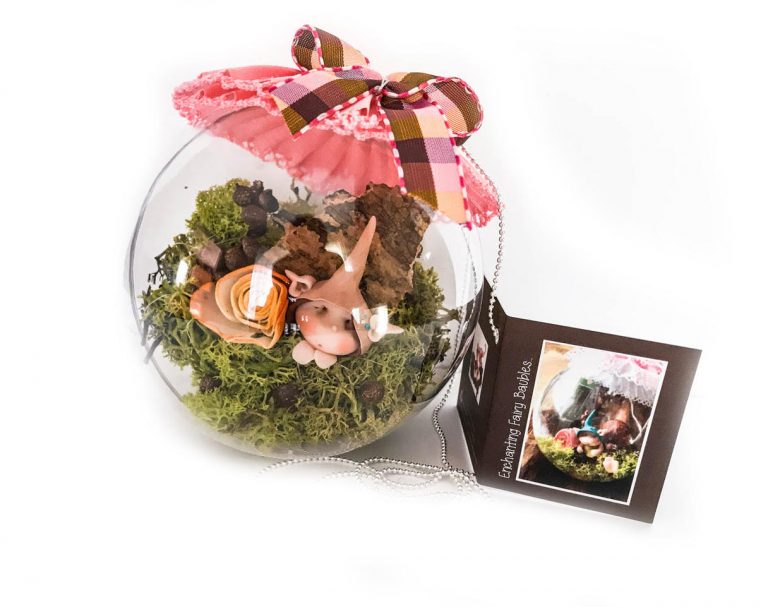 Enchanting Fairy Bauble...
€25.00
Bring a little magic into your life with our 'Enchanting Fairy Baubles'.
These beautifully designed high quality gifts are a delight, and bring the woodland magic of fairies closer to you every day.
Unique handmade Fairy within its own acrylic bauble surrounded by a mixture of dried flowers, fruits and seeds, decorated by beautiful ribbons. Each Fairy comes complete with a Certificate and all are waiting to hear your wish and help you make it come true.
Please note that all our 'Enchanting Fairy Baubles' are not a toy but are for ornamental use only and should be handled with care.
All the baubles are made to order, so they can be designed also based on clients suggestion (girls, boys, leprechauns, all family, animals etc) also available in your preferred colours.
Fairy home bauble size: 100mm
10 in stock
Compare