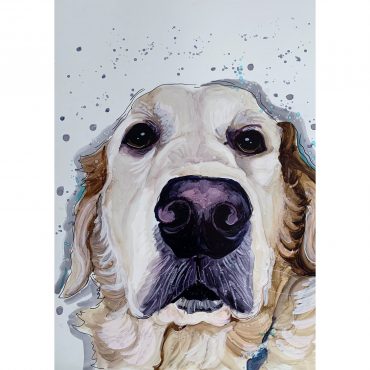 Custom Painting of...
€100.00 – €160.00
Turn your pet into a wonderful work of art!
These unique pieces are all handpainted using alcohol ink paint technique on synthetic paper. All painted from a photo of your choice.
Karolina will aim to capture the unique character and personality of your beloved pets in these custom paintings.
To order after purchase please email info@artistsgiftgallery.ie with your photo and we will come back to you with a dispatch time asap!
art size: A3 (11.7×16.5in) artwork in 40/50cm (15.7×19.7in) frame
Compare