Sale!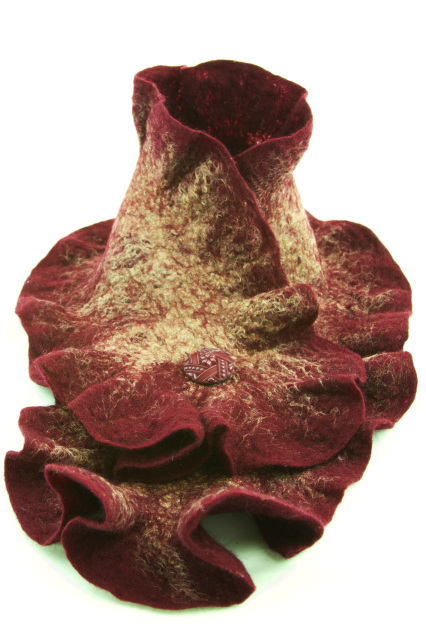 Ruffled Neck-Piece 'Jane'...
This beautiful Neck-Piece is made from the softest Australian Merino Wool and silk fibres. All our items were handcrafted from scratch using the raw materials. each item was made using same materials and process but due to nature of handfelting all have unique shape and texture of silk layer. Each one is one-of-a-kind.
The neck-piece has almost cashmere lightness and thermal qualities. This feminine piece will be a good accessory for your coat or any plain jumper.
The neck-piece fastens with a decorative button. Please notice that we use a small stock of quality buttons and the buttons on scarves will vary from the one on the picture.
2 in stock
Compare