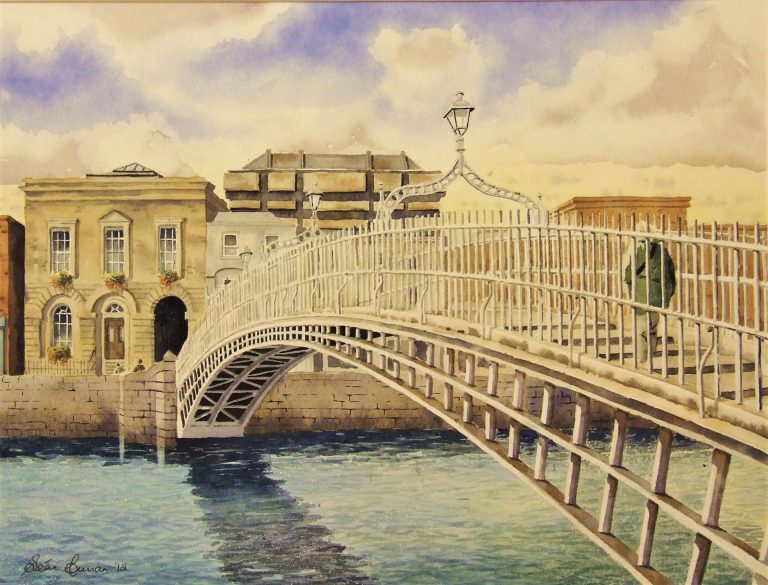 Ha'penny Bridge Print
€29.95 – €89.00
Beautiful print of an original watercolour painting by Sean Curran.
"The Ha'penny Bridge, Dublin"
Built in 1816 to shorten the distance for pedestrians between O'Connell St and Capel St bridge, this bridge for me is one of the most beautiful and ecstatically pleasing in the World. An iconic symbol of "Home" for all Dubliners, even James Joyce said he would often imagine crossing it during his self imposed exile in France. Today it is still possibly the busiest bridge in the capital, maintaining its beauty and importance to all who live there.
Compare