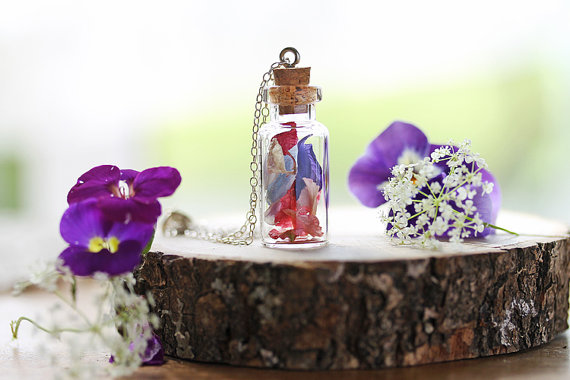 Delphinium Petal Necklace
€50.00
This enchanting little bottle pendant contains a tiny posy if colorful Delphinium petals collected, a keepsake from of the sweetest days of Summer, hung on a sterling silver chain to carry with you all year round. The chain measures 20 inches long and Sterling silver.
The flowers in my jewellery have all been preserved and treated to keep their beautiful colours.
As this piece was made with natural matierals, it needs to be treated with a little care. Please try to keep it dry, and when you are finished wearing it, tuck it away somewhere dark and safe to protect it from too much sunlight.
3 in stock
Compare