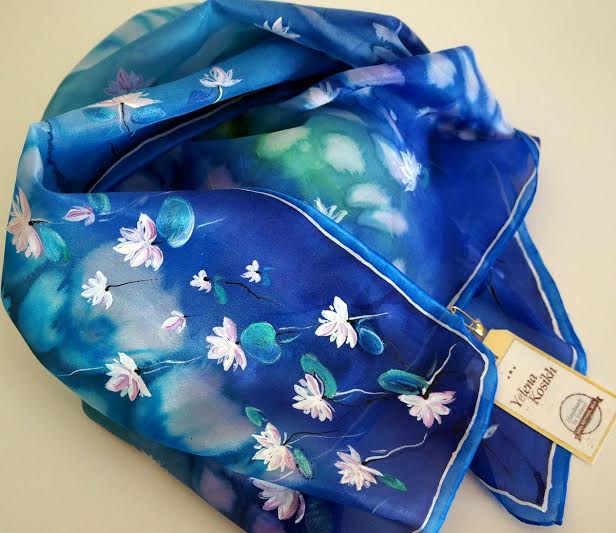 Waterlilies Silk Scarf/Shawl
€140.00
A lovely scarf with a shower of small water lilies all around the edges with beautiful combination of different blue patterns. This is a great accent scarf to wear any time and anywhere. Whether formal or casual, this beautiful unique piece is bound to compliment your outfit. Lovingly hand painted by Yelena Kosikh. Note: As each piece is hand painted they can take up to a week to produce before shipping.
Handmade by Yelena Kosikh in Ireland.
!00% Ponge Silk
The scarf measures 90 x 90 cm app (35,4 x 35,4 inch).
The edges are hand rolled .
Hand wash only, Iron on reverse.
12 in stock
Compare