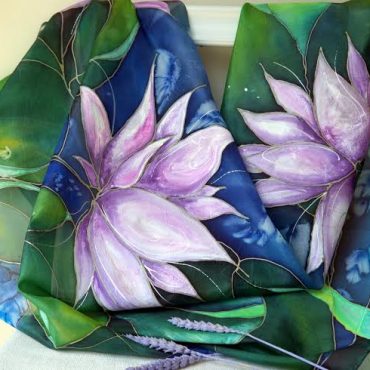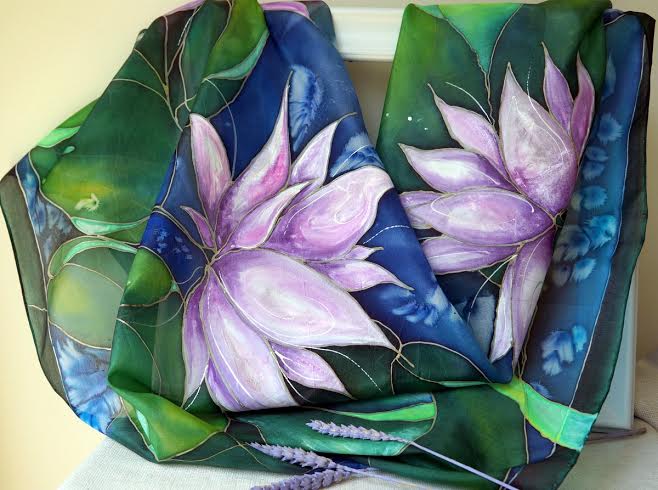 Waterlilies on a...
€140.00
This is a stunning piece with big water lilies and leaves on the dark blue and green background with a dark green border. This scarf is very vibrant and colourful, and is sure to match any outfit be it evening or day wear. This piece is totally unique and hand painted by Yelena Kosikh.
Handmade by Yelena Kosikh.
100% Ponge Silk.
The scarf measures 90 x 90 cm app (35,4 x 35,4 inch).
The edges are hand rolled .
Hand wash only, Iron on reverse.
13 in stock
Compare