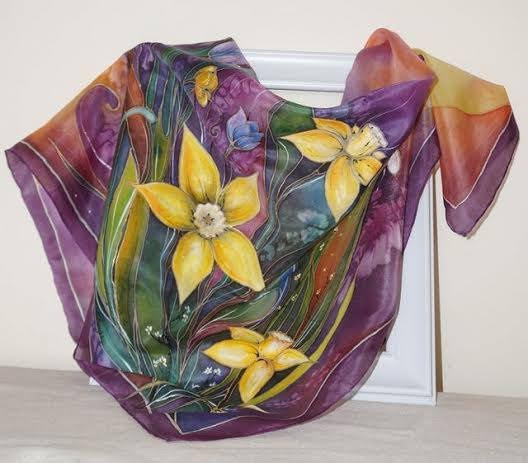 Spring Flowers Silk...
€140.00
This beautiful scarf features a bunch of spring flowers on a really vibrant and colourful background.
Big daffodils with lilies of the valley and other field flowers with a deep purple border. The medley of colours on this scarf make it a great match for any outfit. A totally unique piece hand painted by Yelena Kosikh. Note: As this piece is hand painted it may take up to a week for the artist to complete before shipping.
Handmade by Yelena Kosikh in Ireland.
100% Ponge Silk.
The scarf measures 90 x 90 cm app (35,4 x 35,4 inch).
The edges are hand rolled .
Hand wash only, Iron on reverse.
14 in stock
Compare