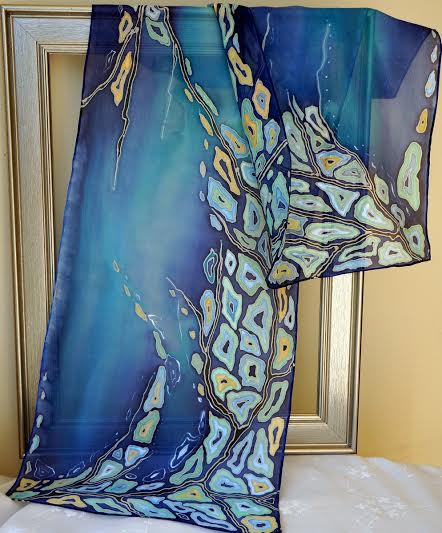 Seashore Silk Scarf/Shawl
€100.00
A beautiful piece! This design of small stones on the seashore will look beautiful with jeans or will give the final touch on any casual or formal occasion. This neck scarf can be wrapped around during windy weather or can be drapped over a blouse on warmer days. A totally unique piece, hand painted by Yelena Kosikh. Note: As each piece is hand painted it may take up to a week to complete before shipping.
Handmade by Yelena Kosikh.
100% Ponge Silk.
The scarf measures 28cm x 114cm app (11 x 44,8 inch)
The edges are hand rolled .
Hand wash only, Iron on reverse.
14 in stock
Compare