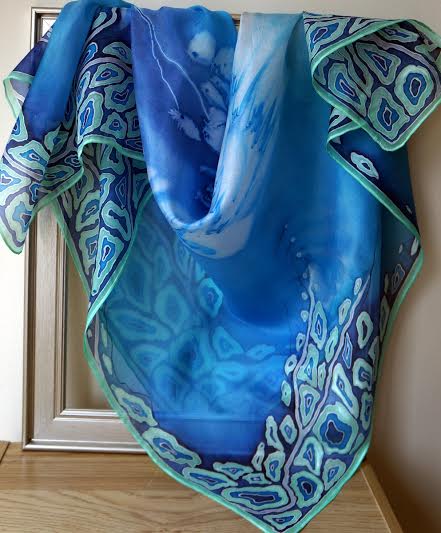 Seascape Silk Scarf/Shawl
€140.00
A stylish scarf for ladies of any age. Looks great with jeans or to dress up any outfit. A deep blue colour of the sea with minty and grey coloured stones on the edges. This scarf is very soft and will brighten up your day. Each piece is totally unique and lovingly hand painted by Yelena Kosikh. Note: As each piece is hand painted it may take up to a week for the artist to complete before shipping.
.
Handmade by Yelena Kosikh in Ireland.
100% Ponge Silk.
The scarf measures 90 x 90 cm app (35,4 x 35,4 inch).
The edges are hand rolled .
Hand wash only, Iron on reverse.
9 in stock
Compare