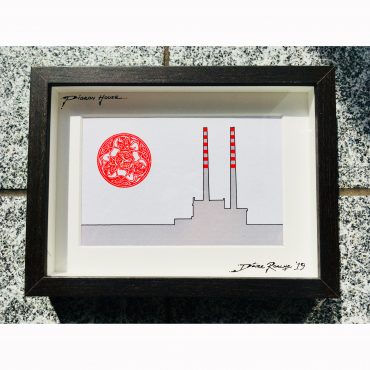 Pigeon House Print...
€25.00
All of my art works are uniquely designed cityscapes depicting famous landmarks from around Dublin City, the famous and beautiful capital of Ireland. Incorporated into these beautiful drawings are hand printed Celtic ink stamp designs which combine the modern Dublin skyline with Ireland's mythical and mystical Celtic past. The ancient living side by side with the modern and contemporary.
This drawing comes mounted in a high quality frame with a total dimension of 8 x 6 inch landscape or 6 x 8 inch portrait. The frame is just over 1 inch in total thickness. The drawing rests behind a high quality chamfered mounting board which is hand signed by the artist with a thin highly shone outer pane. There is a hanging point on the back of the frame and a free stand.
Out of stock
Compare