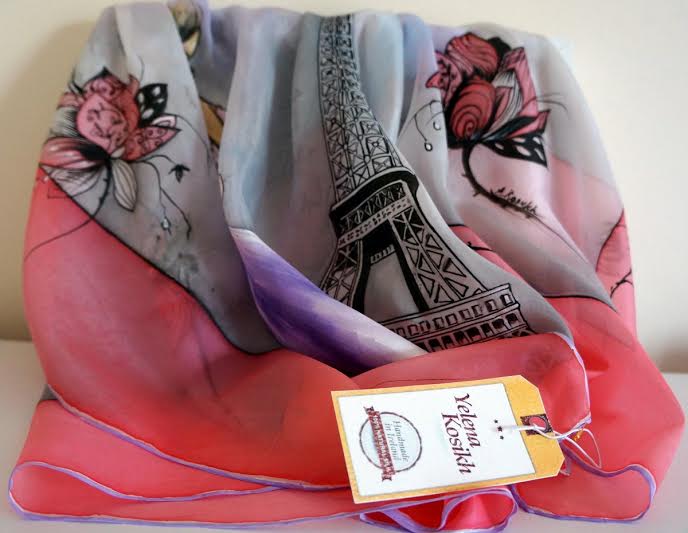 Paris Silk Scarf/Shawl
€140.00
This beautiful silk scarf is so smooth and soft. It will brighten up your day and your memories about the most romantic city.This is an item every stylish woman should have. It has Eiffel Tower on both corners along with two fashionable ladies on each sides. The rest of the fabric covered by beautifully designed flowers. Each piece is totally unique and hand painted by Yelena Kosikh. Note: As each piece is hand painted it may take up to a week for the artist to complete before shipping.
Handmade by Yelena Kosikh in Ireland.
100% Ponge Silk.
The scarf measures 90 x 90 cm app (35,4 x 35,4 inch).
The edges are hand rolled .
Hand wash only, Iron on reverse.
9 in stock
Compare