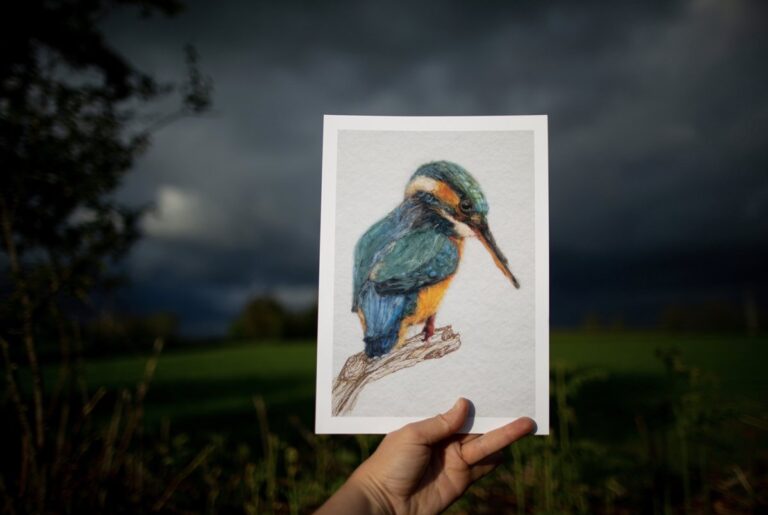 Kingfisher Art Print
€25.00 – €55.00
The Kingfisher, peace within print by Molly Ellis, Ewe Sir.
Size: A4 including white border.
This piece is a reminder of your inner strength and to help guide you to where you need to be. Made from wool , then intricately detailed by hand using a single needle and finally transformed into this serene and colourful print. The Kingfishers are long time representatives of peace and prosperity.
Compare