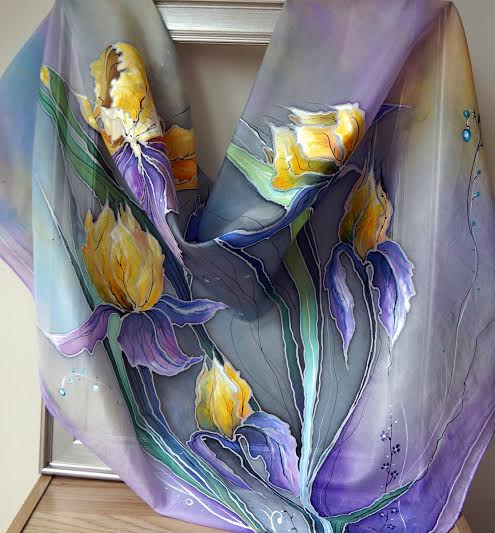 Irises at Dusk...
€140.00
A bunch of Irises against a dusky sky. The soft tones of the background are set off beautifully by the vibrant accents of the flowers, making this an elegant and eye catching piece. An ideal accessory to perfect your evening outfit. Each piece is totally unique and hand painted by Yelena Kosikh. Note: As each piece is hand painted it may take up to a week for the artist to complete before shipping.
Handmade by Yelena Kosikh in Ireland.
100% Ponge Silk.
The scarf measures 90 x 90 cm app (35,4 x 35,4 inch).
The edges are hand rolled .
Hand wash only, Iron on reverse.
8 in stock
Compare