Sale!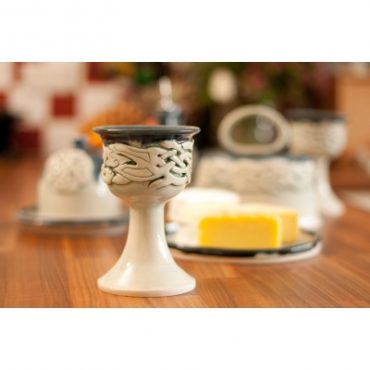 Ceramic Celtic Goblet
Designed and Handcrafted by Ken Watters. Individual handmade Stoneware Goblet with handcut and crafted Irish celtic design. These symbols and Celtic designs contain the spirals, interlacing patterns, knotwork and animal forms that give Kens pottery it's unique charm and elegance. His tableware is guaranteed to add charm and grace at any setting, contemporary or traditional.
Size W. 11cm X H. 17cm. Sizes may vary slightly.
Dishwasher and oven friendly
Out of stock
Compare