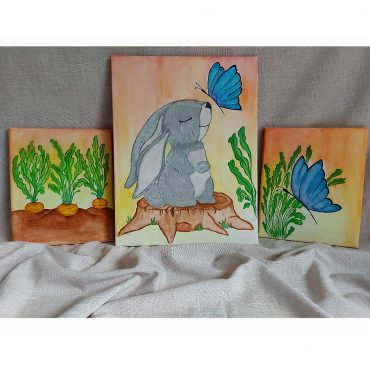 Bunny Wall Canvas...
€45.00
Unique acrylic, hand painted set for little one's wall. This is a triptych set so the three pieces are included.
Sizes are as follows…
Centre piece: 40x30cm
Side pieces: 25x20cm
Note: Each set is hand painted and therefore unique, which adds to their charm! Please be aware that there will be small differences between your piece and the piece photographed. Pieces are made to order so please allow 3-5 working days before dispatching. If you are in a rush, please get in touch and we will do our best to get it to you as quickly as possible!
4 in stock
Compare