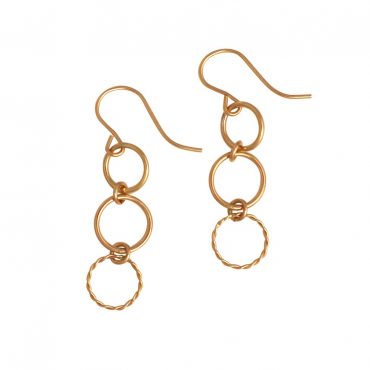 Triple Circle Gold...
€45.00
Three gold open circles, in varying sizes, are connected together to create these eye-catching long gold dangly earrings that move beautifully when worn.
Made from high quality and durable 14k gold fill, these earrings are light in weight and polished to a gorgeous high shine.
DIMENSIONS: 1.45″ / 3.7cm length.
MATERIALS: 14k gold filled.
4 in stock
Compare