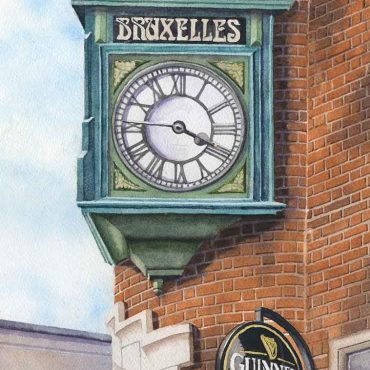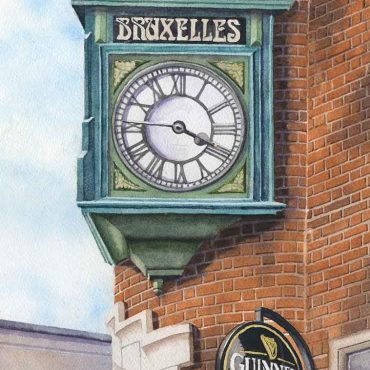 Signs of a...
€29.95 – €89.00
Beautiful print of an original watercolour painting by Sean Curran.
"Signs of a Misspent Youth"
One of Dublin's favourite "watering holes", Bruxelles pub is famous for being a hangout for emerging rock bands, live music and even more so for some of its patrons such as Phil Lynott of Thin Lizzy. I spent many a summers Saturday evening here in the 80's and hence my choice of title, although I must admit that time spent here in the 80's was never time misspent.
Compare