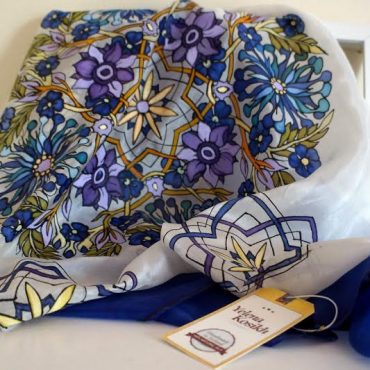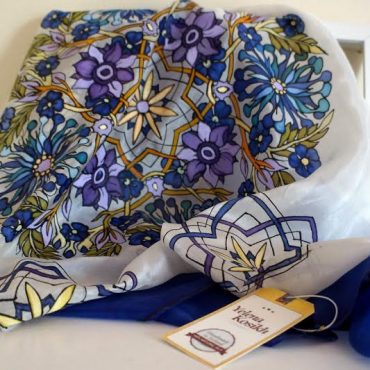 Saphire Floral Silk...
€140.00
This beautiful shawl/scarf has an unique design and created to give the final touch to your look. The small details of the design give the perfect look to the scarf and will perfectly match with either formal style or casual. The centre focus of this piece is the intricate circular floral design with leaves, set off by a dark blue frame. This piece is totally unique and loving hand painted by Yelena Kosikh.
Handmade by Yelena Kosikh in Ireland.
!00% Ponge Silk.
The scarf measures 90 x 90 cm app (35,4 x 35,4 inch).
The edges are hand rolled.
Hand wash only, Iron on reverse.
12 in stock
Compare