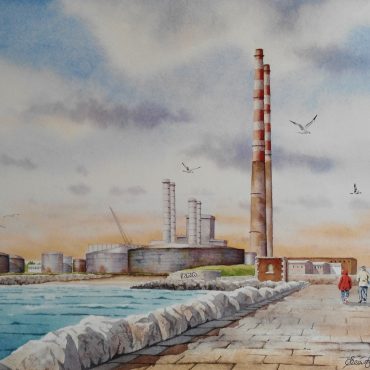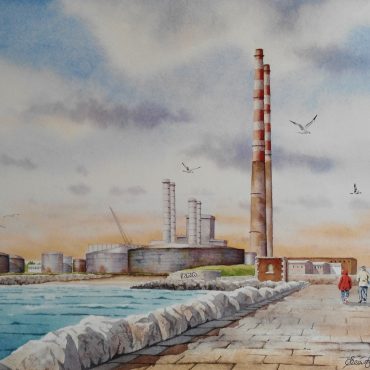 The Pigeon House...
€29.95 – €89.00
Beautiful print of an original watercolour painting by Sean Curran.
"The Pigeon House, Dublin"
When the two chimneys were first erected, there was public outcry and it was felt by many they detracted from the Dublin skyline. But overtime this changed and Dubliners took them close to their hearts. So much so that in the early 90's when plans were put forward to demolish the chimneys, public uproar was such that both structures became listed and preserved buildings. They are the first things you see of Ireland whether arriving by boat or plane and the last thing you see, when looking to the east.
Compare