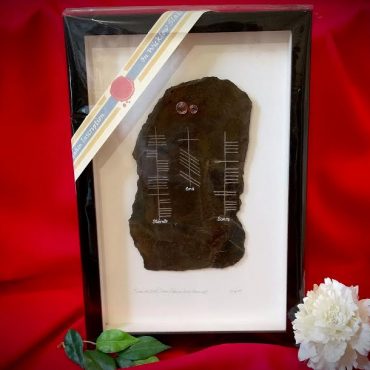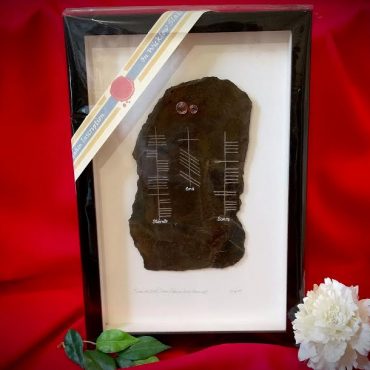 Ogham Irish Slate...
€60.00
'Ogham' piece hand carved on Slate from the Wicklow mountains, with copper spiral detail, made by artist Derek Lyons. This piece is available with the Irish words 'Slainte and Sonas' (health and happiness) or with three Irish words 'Slainte, Gra, Sonas' (health, love and happiness)…a lovely sentiment and makes for a very popular Wedding Gift.
Ogham is an early medieval alphabet used to write the Irish language. Many examples can still be seen today engraved in stone around the Irish countryside. Each individual piece of slate has it's own characteristics of colour, texture and fracturing, and is hand worked to bring out it's natural qualities, so each piece is totally unique.
Size 39x26cm. Each piece of slate comes encased in a handmade wooden frame. Pieces can be personalised with names and dates on request. Personalised pieces will take up to 10 working days to dispatch.
Compare