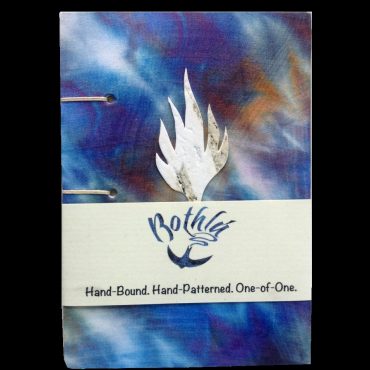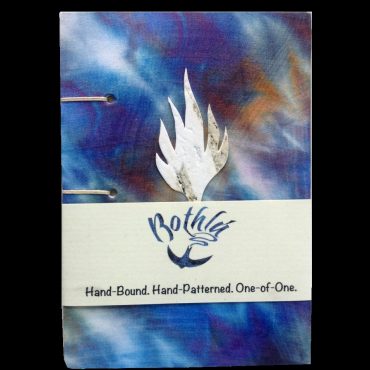 Journal A7 –...
€20.00
A7 Journal- This beautiful palm-sized journal is one of a kind. It is lovingly hand-bound using coptic stitch, an ancient binding technique allowing for books to open up flat. Ideal for all creative and practical journal work, on the move or at home.
Cover- Rothlú original shibori patterned silk in lapis and bronze. Embellished with a hand-cut batik "leaf" on textured paper.
Binding- coptic stitch.
Size- A7
Paper- Acid-free, cream, unlined, FSC certified, 96 leaves.
All journals are wrapped in a Rothlú book-band with the craft process and materials used detailed on the back.
Only one available. ONE-OF-ONE. This journal can be personalised to order. Contact us for this free service
Note: Each piece is one of a kind which adds to their unique charm, so although the colour combination will be the same, each piece will differ slightly from the piece photographed. As these pieces are made to order it may take up to 1 week for item to be dispatched.
5 in stock
Compare
Categories: Artists, Books, Gifts, Greeting Cards and Stationary, Products, Rothlú Scarves and Journals
Tags: Author, Drawing, Hand Bound, Hand dyed, Ireland, Journal, Notebook, Rothlu, Sketching, Writing, Artist, Irish