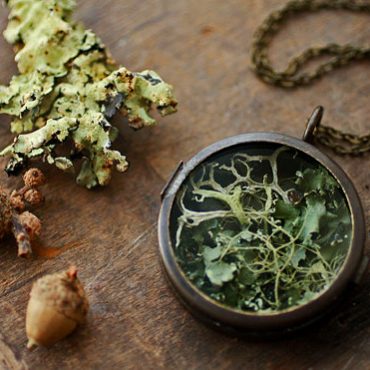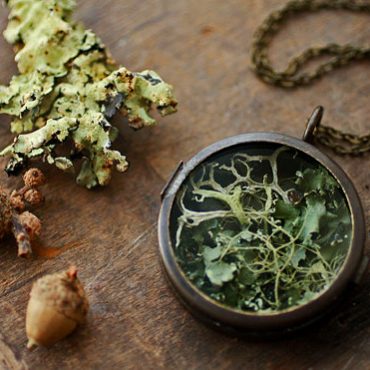 Irish lichen specimen...
€55.00
*Due to the fact that many of the pieces from this range are one of a kind, or made with seasonal flowers, the collection changes quite frequently. Please email info@artistsgiftgallery.ie for images and prices of the latest collection and we will be in touch very shortly with all information*
Here Is A Strange And Beautiful Irish Lichen Specimen Locket. This Curious Little Pendant Contains Three Specimens Of Real Lichens Which Was Gathered On Woodland Wanders. The Three Lichen Specimens Contained In This Locket Are Edged Leaf Lichen, Common Oak Moss And Old Mans Beard. This Curious Little Piece Is A Beautiful Keepsake For Any Nature Lover, A Secret Window Into The Woods You Can Keep Close To Your Heart Wherever You Go.
Lichens Like These Grow Profusely Throughout The Ancient, Mountainous Woodlands That Have Survived In The South Of Ireland Since The Last Ice Age Almost 10,000 Years Ago, And Some Have Lived For Many Hundreds Of Years.
The Locket, Made From Glass And Bronze, Measures Just Under 40mm Across. I Have Glued The Door Shut To Safely Preserve The Specimens Enclosed Inside. The Chain Is Made From Nickel-Free Bronze. This Piece Was Made With Natural Materials, So Please Take Care To Keep It Dry And To Store It Safely Away From Direct Sunlight. This Piece Comes In A Beautiful Gift Box For Safe Delivery And Gift Giving.
1 in stock
Compare