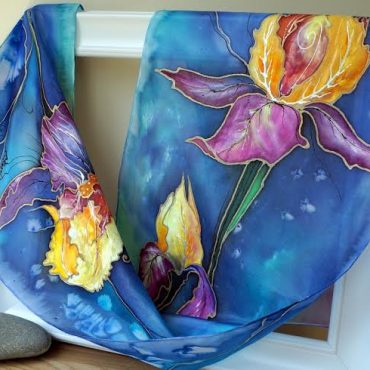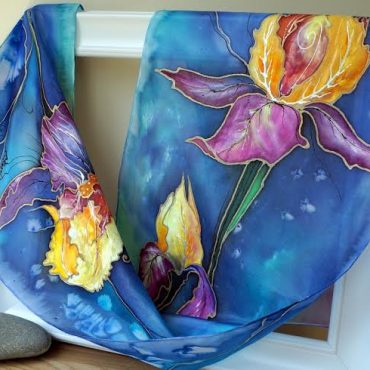 Irises Silk Scarf/Shawl
€100.00
The large floral design of the irises on this neck scarf makes it very elegant. A great scarf for either work or leisure. It has two big flowers of iris and one bulb. Mixture of bright yellow, orange and purple of the flowers on the blue background. Each piece is totally unique, and lovingly hand painted by Yelena Kosikh. Note: As each piece is hand painted it may take up to a week for the artists to complete the piece before shipping.
Handmade by Yelena Kosikh in Ireland.
100% Ponge Silk.
The scarf measures 28cm x 114cm app (11 x 44,8 inch)
The edges are hand rolled .
Hand wash only, Iron on reverse.
12 in stock
Compare