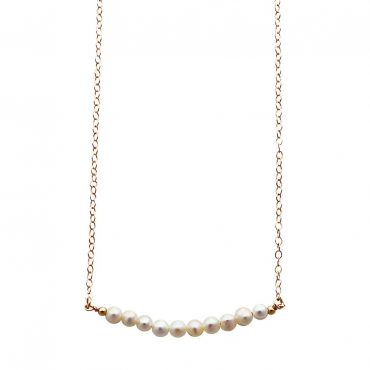 Freshwater Pearl Skinny...
€45.00
A dainty gold chain and white freshwater pearl beaded necklace. The pearl skinny beaded bar necklace features the chic colour combination of white and gold. The freshwater pearl beads, which sit in a row to create a bar and are finished on each end with tiny gold beads, hang from a delicate gold fill chain.
DIMENSIONS: 18" / 46cm length necklace.
MATERIALS: freshwater pearls beads, gold filled.
3 in stock
Compare