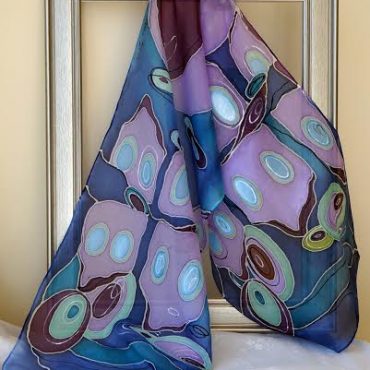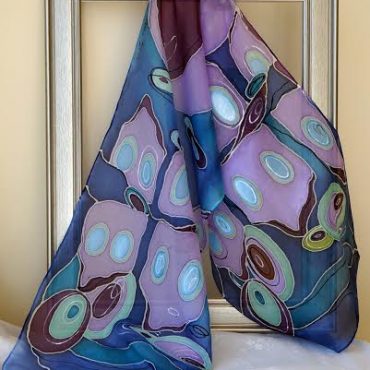 Dream Scape Silk...
€100.00
An artistic and abstract piece. The stylized houses on this neck scarf looks like they came from a fairy tale or from a dream. Bright purple tones with a combination of blue and mint. This piece is totally unique and hand painted by Yelena Kosikh. Note: As this piece is hand painted it may take up to a week to complete before shipping.
Handmade by Yelena Kosikh in Ireland.
100% Ponge Silk.
The scarf measures 28cm x 114cm app (11 x 44,8 inch)
The edges are hand rolled .
Hand wash only, Iron on reverse.
14 in stock
Compare