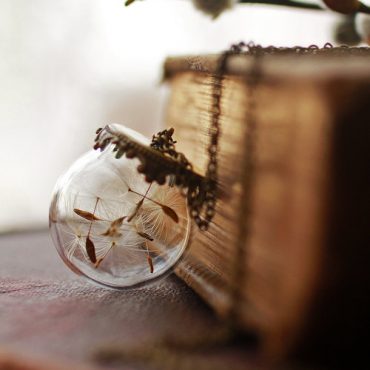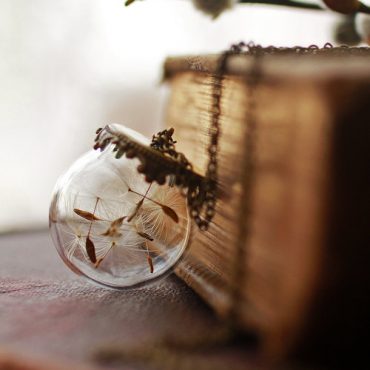 Bronze Dandelion Orb...
€35.00 – €45.00
Here is a wonderful new addition to my Make a wish collection! A glass orb pendant necklace absolutely stuffed with enough real dandelion wishes (seeds) to last a life time! I gathered these seeds from the hedgerows around my vegetable garden, which I took home and preserved until bone dry before carefully placing each one by one into an elegant hand blown glass orb.
Folklore says that blowing the feathery little seeds off a dandelion will carry your thoughts and dreams to your loved one or will grant you a wish! So here is your very own wish and a whisper, encased in a tiny little glass vial for safe keeping, until the time you might need it.
Traditionally dandelions bring good luck and fine weather on your wedding day, so this would make a wonderful luck charm for any summer bride, especially if she is getting married in Ireland 😉
Please take care not to wear your necklace when showering or swimming.
Compare