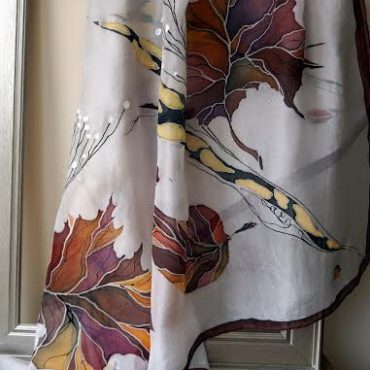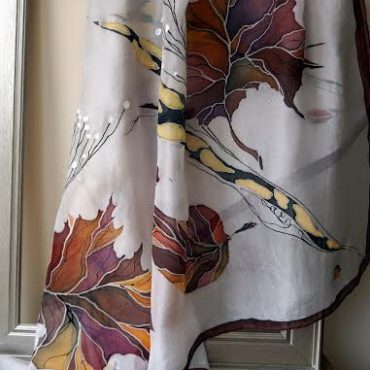 Autumn Silk Scarf/Shawl
€140.00
This 'Autumn' scarf is exquisite. The colours are bright and warm, mixture of brown, dark red and orange .Autumn leaves on the scarf with the combination of the branches give a nice look to your autumn /winter outfit. This piece is totally unique, and lovingly hand painted by Yelena Kosikh. Note: As each piece is hand painted it can take the artist up to a week to complete before shipping.
Handmade by Yelena Kosikh in Ireland.
!00% Ponge Silk
The scarf measures 90 x 90 cm app (35,4 x 35,4 inch).
The edges are hand rolled .
Hand wash only, Iron on reverse.
12 in stock
Compare